8.9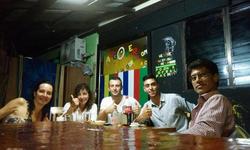 Hangover Hostel Koh Phi Phi
The Hangover hostel is a great social place with friendly and helpful staff. Highly recommended for solo travellers who like to meet new people and mingle with other guests. There are plenty of group activities organized, like day tours, diving courses, trekking, rock climbing, night swimming with glowing planktons, fishing, etc.
Average dorm price: 10.27 €
7.8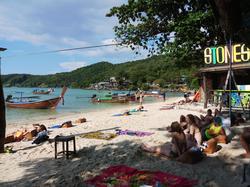 Stones Bar Dorm Rooms and Restaurant
Crazy party hostel located directly on Ao Lo Dalam "Party" beach. There are fun daily events, like limbo and jump rope games, with free shots. People from other hostels come to Stones to join the party. Great on-site bar and restaurant is a perfect place where you can meet travellers from all over the world.
Average dorm price: 6.75 €
7.5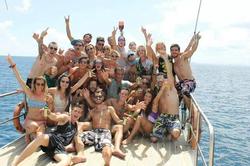 Blanco Beach Bar Koh Phi Phi
Amazing party hostel right on the beach front, right next to the cool beach bars and restaurants. The hostel features a great on-site nightclub, with special deals on drinks. There are also daily parties and events, fire shows, beer pong, etc. And for the real party maniacs, they even have a party boat with cool daily trips and events.
Average dorm price: 5.28 €