9.5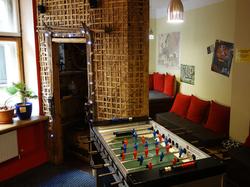 The Naughty Squirrel Backpackers
The happy hours from their on-site 24h bar will surely make you smile. They have also other discounts and fun activities like Beer Pong, Food Nights, Trivia Nights, Movie Nights and Pub Crawls. You can also go husky sledding, Latvian beer tasting and rifle shooting! Can't really ask for more.
Average dorm price: 11.0 €
9.1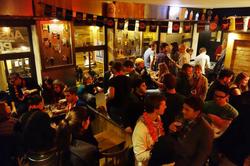 Riga Old Town Hostel & Backpackers Pub
With a 2 stories on-site Pub as a popular hangout for locals and travellers and open until 2-3am, things get crazy. It is also located right in Old Town, with very friendly staff, insanely cheap happy hour and even a free breakfast beer (yes, you read correctly... hair of dog anyone?).
Average dorm price: 10.0 €