9.2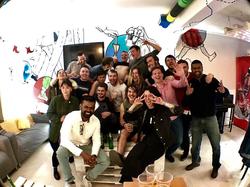 Whole Wide World Hostel and Bar
The beautiful hostel has easy access to some of the town's major tourist and nightlife attractions. It has amazing in-house party events that include karaoke nights, pub quiz and beer pong tournaments and other fun events every day of the week. It offers the cheapest pub crawl in town. The hostel has three floors, a bar that serves till midnight after which travellers are generally taken outdoors on nightly fun activities. Staff are nice and guest socialising is strongly emphasised.
Average dorm price: 12.6 €
8.4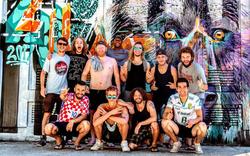 Chillout Hostel Zagreb
This amazing hostel features a lively bar with daily themes and live DJs. The restaurant serves traditional food. One can hang out with fellow travellers all night at the bar. The hostel organises fun activities like free walking tours of the city, karaoke and movie nights, theme nights and pub crawls to encourage mingling amongst travellers. There is a huge park to chill out at right next to the building. In spring and in summer, the outdoor terrace is opened for guests.
Average dorm price: 11.25 €
8.7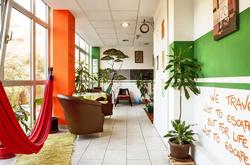 Funk Lounge
The hostel offers a beautiful lounge bar that serves delicious drink (rakija shots and Croatian beer are a special attraction) at affordable prices. The atmosphere is musical, relaxed and the staff are very friendly. The common areas have comfortable sofas and hammocks to relax in. To encourage guest socialising, the hostel organises nightly activities like uno night, movie night, alternative tours of the city, poker night, shisha night and a lot more fun events. Great social atmosphere.
Average dorm price: 11.7 €