9.3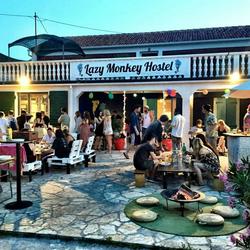 The Lazy Monkey Hostel
Fantastic party hostel, with a hacienda style and plenty of common areas. Vibrant terrace with hammocks and beanbags is always crowded with people. They organize daily activities perfect for guest socializing. Don't miss to take part in the pool table tournament, or fun quiz and games nights. You can also meet and chat with locals in some of the bars nearby.
Average dorm price: 18.85 €
9.3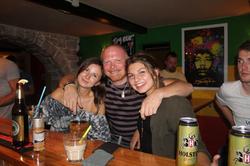 The Mellow Monkey Hostel
Crazy and fun party hostel with tons of activities for guests to mingle. Basement bar with original décor is a great spot to start your party adventure. Playing a beer pong tournament is the best way to meet other travellers. The Mellow has plenty of common areas, a super chilled decked garden with a mini pool and sun loungers.
Average dorm price: 16.95 €
9.2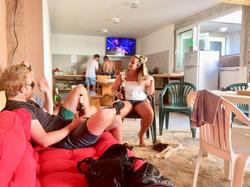 Backpackers Home Zadar
Cosy social hostel with a nice atmosphere. The friendly staff will make your stay unforgettable. They organize city walk tours and will provide you with free city maps. The hostel features a big kitchen where you can enjoy cooking with other guests. Nice and wide community space great for chilling.
Average dorm price: 13.56 €