9.1
Grampa's Hostel Wroclaw
Eco-friendly and colourful social hostel with energetic and helpful staff. Guest are welcomed to enjoy free breakfast, and daily free tea and coffee. Group dinners are a great chance to bind with other travellers. Just a 7 minutes' walk from the main square and central nightlife are.
Average dorm price: 9.83 €
10.0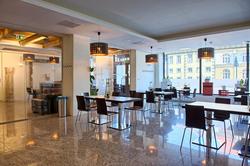 Kamienica pod aniolima Hostel
This modern social hostel has several common areas, including the meeting room. Highly recommended for big groups like sports teams, or team building purposes. The on-site restaurant can accommodate up to 50 people. Friendly staff members are at your disposal 24/7. Fun activities organized to encourage guest socializing.
Average dorm price: 999999.0 €
8.8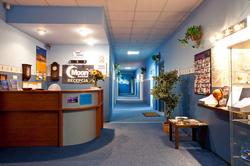 Moon Hostel Wroclaw
Fun and crazy social hostel, with nice atmosphere and vibes. The big common room is a spot where you can relax, and enjoy playing the PlayStation with other guests. Well-located, just a 200m from the central nightlife scene in Wroclaw. There is a local bar right next to the hostel, always crowded with local people.
Average dorm price: 999999.0 €