8.4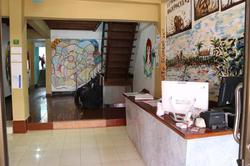 Dream Home Hostel
Amazing party hostel with fun vibes and great atmosphere. The common areas are decorated and painted by guests and travellers. There is a nice on-site bar with free drinks and daily happy hour deals. A friendly staff is always happy to chat and share useful tips about local culture and nightlife. Free Western breakfast served every morning.
Average dorm price: 4.46 €
9.4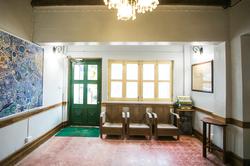 Barn 1920s Hostel
Beautiful social hostel with nice décor and design. Centrally located, in the street where a vibrant night food market is located. Great local bars and restaurant are in the same street. The hostel features a cosy lounge and lovely garden where you can chill with other travellers. There is also a cool on-site coffee bar always crowded with locals and backpackers.
Average dorm price: 6.76 €
9.0
Sailomyen Café and Hostel
Great social hostel located near the downtown and main party district. Nice local restaurants, bars, and clubs are just a short walk away. The hostel features a vibrant in-house café where guests like to gather and share fun stories from their trips. Tasty breakfast included, along with tea and coffee.
Average dorm price: 7.22 €