8.6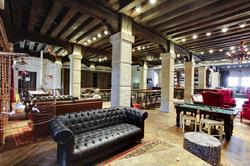 Generator Hostel Venice
The stylish, 'urban design' themed hostel is housed in a 3-storey 19th Century building on the spectacular island of Giudecca, and offers a great view of Venice. The interior of the hostel is stunningly beautiful and it adds to the modern vibe of the place. The hostel features a cool cafe bar where you can spend leisurely hours sipping Aperol spritzes, and other relaxed chill out areas where people can have fun in groups, socialising till late in the night. There are DJ nights to enjoy some cool music and the atmosphere of the hostel is really nice.
Average dorm price: 18.66 €
9.3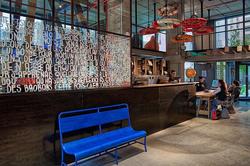 Anda Venice
This is a modern design hostel with a prime location, beautiful interior design, bright and spacious interactive spaces, a design bar, external patios and plenty of indoor seating areas with hanging plants and design furniture. The large common areas are ideal for socialising with other guests. The staff are friendly and organise beer pong tournaments and board games nights to help guests interact with one another. Since it is a no-curfew hostel, it is ideal for both relaxing indoors and having fun parties outside and night-outs without worrying about the time to get back. The atmosphere has a good social vibe.
Average dorm price: 15.2 €
8.4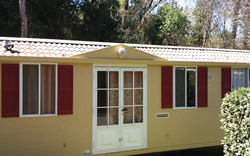 Camping Rialto
This beautiful, natural camping site is located in a shaded green area, and is ideal for relaxing. Various boarding options are available from tents to "glamping" bungalows to mini-chalets. It features a chilled out bar/pizzeria/restaurant on a terrace and a campsite garden. The site has a great friendly and social atmosphere and encourages guests to make new friends and have a good time. They organise fun activities like live music events in summer, wine tasting and bookings for amazing boat excursions.
Average dorm price: 999999.0 €