9.2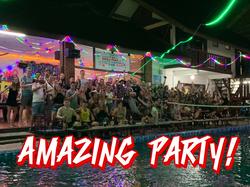 Nana Backpackers Hostel
Crazy party hostel with regular fun events and activities. The nice vibes are all around the place. There is a fabulous on-site bar where you can grab a free vodka and whiskey literally every day. Feel free to play the pool or table tennis in one of several common areas. They also provide the tickets for the best jungle parties, how cool is that?
Average dorm price: 3.59 €
8.1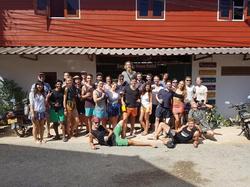 Easy Go Hostel
Friendly and social hostel with amazing vibes. The hostel features a nice bar with a wide choice of cheap drinks. Happy hours are the guests' favourite social events. If you are looking for a real adventure, ask the friendly staff about fun group activities like hiking, cycling, local tours, and trips.
Average dorm price: 3.3 €
6.8
Real Backpackers Hostel Vang Vieng
Set in the heart of Vang Vieng, the hostel features a nice pool and great bar. The social spots are designed to encourage guests to mingle. Daily deals on drinks, karaoke nights, beer pong and other events are just a small piece of fun organized every day. And after a wild night, there will be a fresh tasty breakfast served for everyone.
Average dorm price: 3.39 €