9.6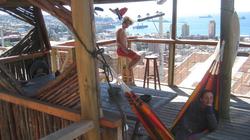 Hostal Mariposas Valparaiso
Nice party hostel with a unique and original interior. The cosy common room is a place where you can chill, read your book and hang out with other guests. There is a great rooftop terrace with a marvellous view and BBQ facilities. Plenty of local bars and clubs are located just a walk away from the hostel.
Average dorm price: 999999.0 €
9.4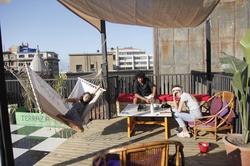 The Hostal Po Valparaiso
The Hostal Po is a perfect place for solo travellers, with daily social events. Enjoy Chilean BBQ, local wine or a favourite cocktail served by friendly staff. An amazing rooftop terrace is a place where travellers like to hangout and tell funny traveling stories. In the evenings, you can join the fun pub crawls and explore the local nightlife scene.
Average dorm price: 8.76 €
8.9
La Joya Hostel Valparaiso
La Joya Hostel is a modern social spot, with fun interior and design. Spacious common areas are the main highlights, large terrace with bar and game room. There is also a free buffet breakfast with freshly baked bread. They have an amazing staff, always ready for a chat.
Average dorm price: 12.06 €