9.6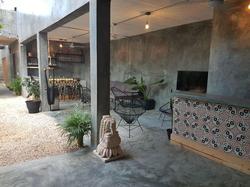 Lum Hostel Tulum
Lum is a cool social hostel, with cosy common areas where you can hang out with other travellers. The hostel features a nice on-site bar, perfect for warming up before going out. After beer pong with your fellow travellers, you can explore the main party a short walk away.
Average dorm price: 8.65 €
9.2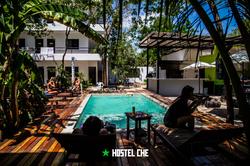 Hostel Che Tulum
This crazy hostel is a perfect place for party maniacs. There is an amazing pool surrounded by a chilled wooden terrace and palm trees. Daily activities like yoga classes and salsa lessons are perfect for meeting the other travellers. In the evenings, you can enjoy your favourite drink in a crowded on-site garden bar.
Average dorm price: 11.29 €
9.7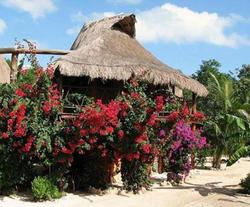 Posada los Mapaches
Posada los Mapaches is a perfect place for solo travellers, digital nomads, and students. The hostel features a gorgeous garden with hammocks and a nice atmosphere. Free tasty breakfast included free bike rentals and maps. Friendly and helpful staff will help you with any request and share useful guide advices.
Average dorm price: 15.94 €