9.2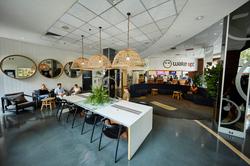 Wake Up! Sydney Central
Friendly, buzzing and fun hostel in the middle of town, with tons of social activities to have you entertained and encourage travellers to meet up. Guided city walks, on-site restaurant, on-site bar famous for its parties and cheap drinks, wine and cheese tasting, trivia nights, free pizza on student nights and also some yoga classes.
Average dorm price: 22.01 €
7.3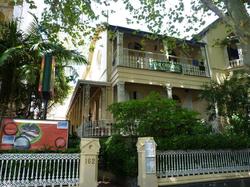 The Original Backpackers Hostel
Fun and social hostel situated in Sydney's former red light district, King Cross, it's now one of its most vibrant food and entertainment precincts, with great cafes, restaurants of all kind and bars just around the corner. The hostel features a big courtyard and a huge Lunge Room where guests gather around to enjoy a few drinks before the party.
Average dorm price: 14.06 €
7.6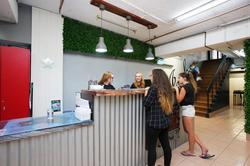 Jackaroo Hostel Sydney
Also in King Cross, this backpacker hostel have on staff an entertainment manager, who organises regular events to ensure a friendly and fun atmosphere where everyone meets each other. Rooftop BBQ's, city tour walks, pub crawls and night outs, movie nights and much much more! A safe bet for a fun stay!
Average dorm price: 12.1 €