8.0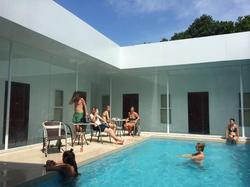 Onederz Sihanoukville Hostel
Perfectly located party hostel, right in the heart of the city centre and the main party area in Sihanoukville. Huge communal area and amazing pool are great social spots where guests like to hang out and play fun drinking games. The friendly staff is always happy to share useful touristic tips and book boat trips and tours for the guests.
Average dorm price: 9.02 €
9.1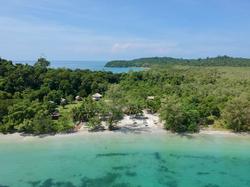 The Last Point Hostel
Beautiful social hostel, with amazing tropical vibes and plenty of outdoor communal areas where you can hang out. The hostel is a great choice for real adventurists, has its own private beach, restaurant and a vibrant bar always crowded with people. There are lots of fun activities organized like BBQs, hiking, snorkelling, fishing, happy hours, pizza nights, etc
Average dorm price: 4.51 €
8.0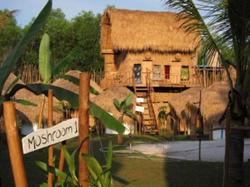 Mushroom Point Sihanoukville
With a unique design and beautiful decoration, the Mushroom Point looks like a tropical paradise. The on-site bar located at the beach is hosting great parties and a vibrant atmosphere. The guests can enjoy cool group activities like snorkelling, cooking classes, beer pong nights, live music sessions and much more.
Average dorm price: 999999.0 €