9.7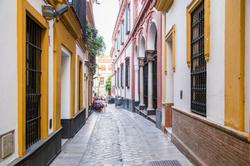 One Catedral Hostel
Crazy party hostel with a lively terrace always bustling with people. Great social hostel with nice vibes. The hostel is surrounded by plenty of tapas bars and restaurants. They organize free walking tours and pub crawls. Plus, they even offer a free tasty dinner every night.
Average dorm price: 19.87 €
9.6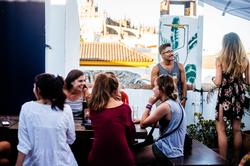 La Banda Hostel
La Banda is a cool social hostel, perfect for open-minded travellers and groups looking for fun. A laidback rooftop and on-site bar are perfect spots for meeting other backpackers. The friendly staff will welcome you at a funky reception. Plenty of events going on every night, like flamenco shows, DJ sessions, and quiz nights.
Average dorm price: 18.9 €
9.5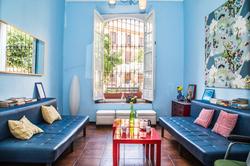 One Centro Hostel
Social hostel well-located, close to the main party area in Sevilla. The huge rooftop terrace is great for hanging out with other travellers. There is a bike rental service, with price discounts for students. Enjoy organized social activities twice a day. Don't miss a group dinner with other guests before going for pub crawls.
Average dorm price: 17.08 €