9.1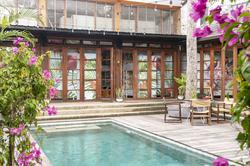 Socialista Lifestyle Hostel
If you are looking to stay in a chilled hostel near the local bars and clubs, this is a place for you. The hostel has amazing common areas and a nice pool where travellers like to mingle. Guests can also enjoy discounted drinks served in a friendly on-site bar.
Average dorm price: 8.44 €
9.0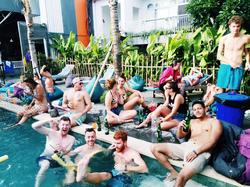 Capsule Hostel Seminyak
The Capsule is a luxurious hostel with amazing vibes. Daily DJ parties are happening at the pool area. They serve tasty cocktails and the cheapest beer in Bali. If you are in a mood to chill, there are plenty of beanbags and sofas waiting for you. The friendly atmosphere will make you feel like you are home.
Average dorm price: 7.08 €
8.3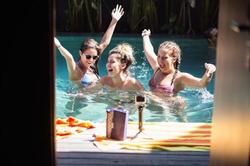 M Boutique Hostel Seminyak
Nice social hostel with a chilled terrace and laid back atmosphere where you can meet other backpackers. The hostel features a nice pool, indoor and outdoor social areas and working space perfect for digital nomads. They offer plenty of free stuff like tea, coffee, tasty breakfast, local tours, etc.
Average dorm price: 6.54 €