9.5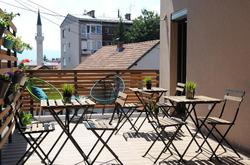 Kutcha
Kutcha is a type of a boutique hostel, with a cosy and huge social area. Thanks to the perfect location within the old town, the clubs, cafes, restaurants and shisha bars are easy to reach. The cosy terrace is the area where most of the guest likes to enjoy social games, and read the books from the hotel's library.
Average dorm price: 11.9 €
9.4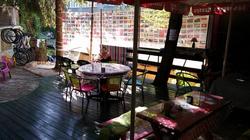 Balkan Han
Crazy and fun social hostel with many interesting activities to offer: movie nights, pub crawls, live music performance, sports events broadcast, table tennis, etc. The hostel features a big courtyard and a huge lounge room where guests gather around to enjoy a few drinks before the party. If you are more of an outdoor person, use one of the free bikes or ask the friendly staff about walking tour, hiking, horse riding, etc.
Average dorm price: 9.89 €
9.2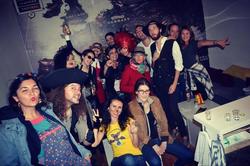 Franz Ferdinand
Just 100 m away from the night clubs and local restaurants, Franz Ferdinand is a nice social hostel with a friendly staff. A great common area where regular events are organised to ensure a friendly and fun atmosphere where everyone meets each other. Tasty breakfast is included.
Average dorm price: 10.01 €