9.3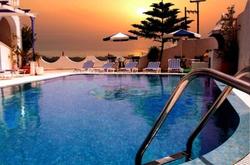 Stavros Villas
Social and fun hostel, with a huge terrace perfect for watching the sunsets and chill with other travellers. With a sea view and outdoor furniture, guest can enjoy drinks and chill by the pool. The outdoor dining area is the perfect place to have your breakfast and morning coffee. Walking distance from the popular area in Fira, filled with bars and shops.
Average dorm price: 999999.0 €
9.1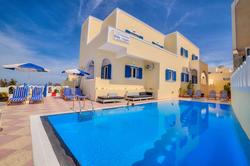 Anna Pension
Great social hostel located around 20mins walk from the main bars and clubs in Fira. Nice view from the hostel and a huge pool area, great for playing the games, quiz nights, beer pong, etc. Hostel has bikes and scooters for renting. Family owned hostel, with friendly staff willing to help with any requests.
Average dorm price: 999999.0 €
9.4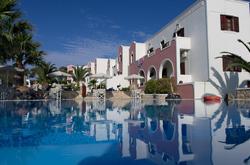 Vila Manos
Fun and social hostel with a nice pool area. With nice vibes, this hostel is great for both solo travellers and group of friends. Stay by the pool and meet other guests, or ask the friendly staff about the hiking and local tours around the island. After spending the day at beach parties, chill and relax in the Jacuzzi.
Average dorm price: 999999.0 €