9.3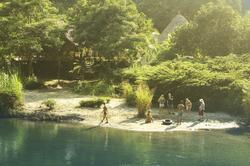 El Rio Hostel
Crazy party hostel perfect for adventurers. The hostel has a chilled and relaxed atmosphere, with lots of common areas where you can meet other travellers. They organize daily parties, with great deals on drinks. Guests can join some of many group activities like hiking, horse riding, rafting, cacao and nature tours, etc.
Average dorm price: 8.97 €
9.3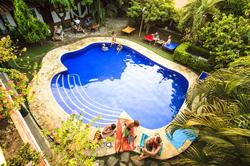 The Dreamer Hostel
Fun party hostel with hand painted walls and an amazing pool area. A friendly staff is always willing to arrange tours to the mountains, beaches, the Lost City, etc. The cool on-site bar offers a wide range of drinks, cocktails and happy hour deals. They also have plenty of board games and a ping pong table.
Average dorm price: 7.49 €
9.2
Hostel Santa Marta Rodadero
Party hostel with a lively and buzzing swimming pool area, where you can chill and enjoy 2 for 1 happy hour cocktails. And don't miss the guests' favourite event: all-you-can-drink sangria. There are also plenty of local bars and clubs nearby, where you can feel the vibes of the city's party scene.
Average dorm price: 7.8 €