9.4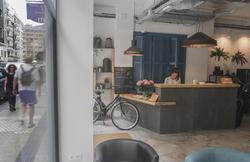 Koba
Cool social hostel with several common areas great for spending time with other guests. A beautiful terrace is a cosy and nice area to chill and enjoy evenings. The hostel is located in the heart of Donostia, a popular party area well known for buzzing cafes, vibrant bars, and clubs.
Average dorm price: 33.0 €
8.8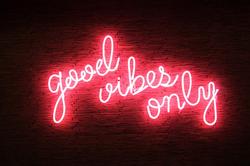 Koisi
Fun and modern party hostel. Glass terrace is located at the rooftop, along with a bar and restaurant. Enjoy daily happy hour special offer, and have fun with other guests of the hostel. The hostel offers many activities like pub crows, live music performances, hiking, quiz nights, etc.
Average dorm price: 30.4 €
9.0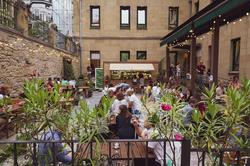 A room in the city
Party hostel with the perfect location for everyone looking for urban life experience. The hostel has its own bar always crowded with people. The restaurant and the terrace are great places to bond with other travellers and locals while drinking a beer or your favourite cocktail.
Average dorm price: 30.8 €