9.6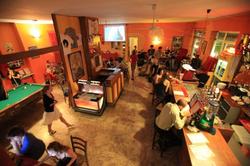 Sunflower Beach Backpacker Hostel & Bar
Definitely one of the best party hostels in town (they say it's the best, but competition is fierce). Their Pub and Disco crawl is quite famous, and their Bar, swimming pool and chiringuito are always bustling with people and music. They offer happy hour and free pasta every night and big funky parties with live concerts and DJs every weekend.
Average dorm price: 14.0 €
8.7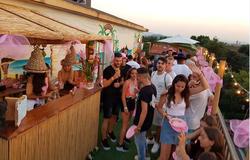 Jammin' Hostel Rimini
Hostel with fresh, young & fun atmosphere. It has a lively Rooftop bar that serves cheap drinks and organise regular barbecues, parties and events and is perfect for meeting other travellers. You can also join one of their Pub&Disco crawl, and you get also many discounts to discos, aquapark, sea sports, restaurants and pubs at the beach and in town.
Average dorm price: 12.0 €