9.4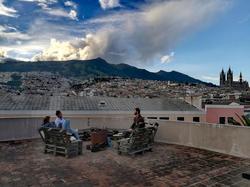 Community Hostel Quito
Nice social hostel with a lively and buzzing yard and rooftop where guests like to mingle. A large communal area is hosting daily activities, perfect for guests socializing. The hostel has group events every day, like rooftop BBQ, international food nights, yoga classes, ladies nights, happy hour deals, pub crawls, wine tasting, and much more.
Average dorm price: 9.02 €
9.2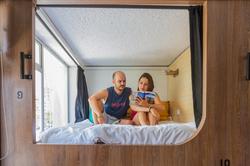 El Hostelito Quito
El Hostelito is a social hostel with free breakfast, tea, and coffee for all the guests. Beautiful patio and rooftop are social spots where guests like to chill. Original interior and huge common areas are making this hostel stands out among the others. The hostel also offers a local craft beer, BBQ facilities, free walk tours, beer pong nights, etc.
Average dorm price: 9.01 €
9.2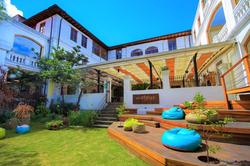 Masaya Hostel Quito
Masaya is a community for itself, with friendly and welcoming vibes. All hostel's facilities are designed with the aim to encourage the guests to mingle and hang out together. You can enjoy daily cultural activities, laidback atmosphere in the gorgeous garden, games night, and other social events.
Average dorm price: 8.12 €