9.8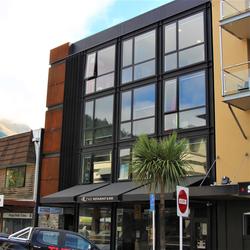 Adventure Q2 Hostel
Great social hostel located in the heart of the city, near one of the main places full of bars and clubs. Social activities are happening almost every night, like pub crawls, movie nights, pool tournament, etc. The awesome friendly staff will help you plan any outdoor activity (bungee jumping, hang-gliding, kayaking, hiking, you name it).
Average dorm price: 19.1 €
9.6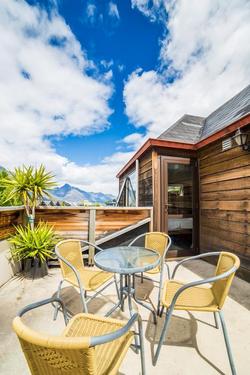 Adventure Queenstown Hostel
Nice social hostel with great common areas for meeting other travellers. If you forget your own camera, don't worry – friendly staff will borrow you a GoPro. The hostel has a modern and fully equipped kitchen where you can prepare your own food and enjoy group dinners with other backpackers. Plenty of daily social activities are just what you need to have fun and make new friends.
Average dorm price: 18.52 €
8.6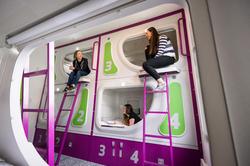 Jucy Snooze Queenstown
With a unique and futuristic design, Jucy Snooze definitely stands out. This party hostel has an on-site bar where you can grab a drink and eat tasty pizza. The on-site bar is always crowded with people, especially during the happy hour events. Don't miss to enjoy acoustic seasons and football in the park with other guests.
Average dorm price: 15.63 €