9.0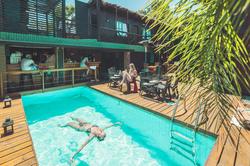 F&F Hostel Punta del Este
If you are a party maniac, the F&F Hostel will exceed your expectations. There is a lively and buzzing on-site bar with a swimming pool where you can chill and meet other people. In the evenings you can enjoy crazy pool parties, awesome happy hours, and fun drinking games.
Average dorm price: 9.92 €
8.9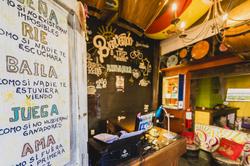 The Trip Hostel
Cool party hostel with nice vibes and friendly atmosphere. Start your day with a free tasty breakfast. After the surfing, enjoy the sunsets, drink specials, and happy hours at the vibrant on-site bar. And when the night comes, join the fun pub crawls and explore local dance clubs just a short walk away.
Average dorm price: 10.82 €
9.4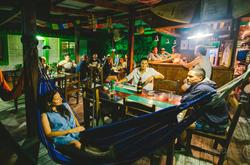 Tas D Viaje Hostel and Surf Camp
Great place for party people and surfers. Great common areas where regular events are organised to ensure a friendly and fun atmosphere. The vibrant on-site bar is hosting happy hours, live music events, drinking games, karaoke nights, etc. If you are a real adventurer, don't miss to join the fun city tours, fishing, cycling, snorkelling, and other group activities.
Average dorm price: 14.61 €