9.1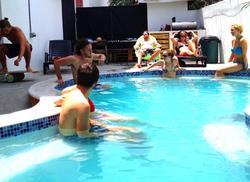 Hostel Casa Areka
Hostel Casa Areka is tropical heaven for backpackers. An amazing pool with a great area is a favourite part of the guests. The garden is a nice spot for relaxing, but also for crazy BBQ evenings. The common room has plenty of social games available, including the pool table.
Average dorm price: 8.09 €
9.0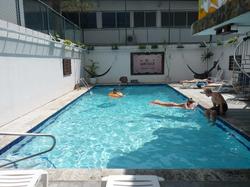 El Machico Hostel
Fun social hostel with friendly staff. The hostel features a huge pool and outdoor cinema. There is also a cool bar with a wide selection of drinks and great discounts for students. Tasty fresh breakfast is served every morning, along with all-you-can-eat homemade pancakes.
Average dorm price: 10.78 €
8.7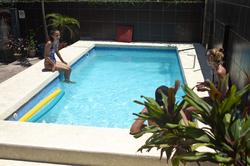 Mamallena Backpackers
Mamallena Backpackers is a cool party hostel with plenty of free activities for guests to mingle. The hostel features an amazing pool with a great outdoor area where you can meet other travellers. Free breakfast included, as well as the coffee and tea during your stay.
Average dorm price: 8.99 €