8.9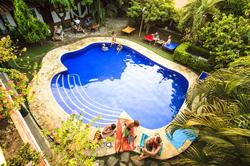 The Dreamer Hostel
This place is a little piece of heaven on Earth. The hostel is great for party maniacs, with plenty of daily activities. The vibrant on-site bar is hosting live music venues, DJs, and regular happy hour deals. Chill by the pool during the day, and join the rest of travellers for fun pub crawls in the night.
Average dorm price: 11.7 €
8.9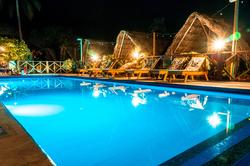 Tiki Hut Hostel
Fun party hostel with live music sessions by the poo,l and plenty of social activities. Common areas with hammocks and cosy seating are perfect spots where you can meet other backpackers. There is also a beautiful garden where you can practice your yoga or take an afternoon nap. The common kitchen is huge, with daily free tasty breakfast served.
Average dorm price: 9.88 €
8.4
Primaluna Beach Hostel
Primaluna is a great social hostel, perfect for young travellers and students. The amazing on-site bar and restaurant have a wide choice of drinks and meals. Guests can enjoy pizza nights, live music sessions, beer pong tournaments, happy hour deals, themed dinners, free breakfast, and much more.
Average dorm price: 9.1 €