9.1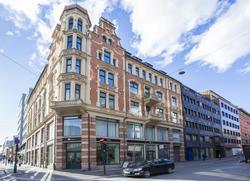 Saga Poshtel Oslo Central
The trendy and vibrant atmosphere of the hostel is ideal for relaxed exchanges with fellow guests. The hostel's location affords the guests with easy access to all kinds of public transport, landmark sites and unlimited access to shopping, restaurants, bars and the exciting nightlife of the city. The hostel has a beautiful open lobby and reception area and the living areas are cosy and artistically designed. Staff are helpful. The social vibe of the hostel makes it easy to socialise with new people.
Average dorm price: 39.46 €
8.6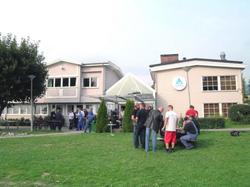 Oslo Youth Hostel Haraldsheim
Located on top of a hill, this hostel offers amazing views of the cityscape. Its location also makes it a good starting point for hikes in the neighbourhood woodlands. The hostel features a nice garden and lots of greenery around the property which gives you a breezy atmosphere to mingle with other guests. Although this is not exactly a party hostel, one can access the nightlife of Oslo and come back to a peaceful sleep in the hostel. The environment of the hostel is very open with a good scope for guest socialising and it has an overall nice social vibe.
Average dorm price: 34.97 €
7.9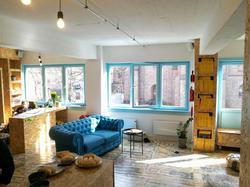 Club 27
Club 27 has an incredibly social atmosphere and is perfect for backpackers travelling to Norway. The hostel features an amazing lounge for guest socialising. There is a cool Norwegian bar right next door to have fun in. Staff are helpful and friendly. The location of the hostel gives you easy access to some of the key tourist attractions in the city and its nightlife. If one is comfortable taking the party outside, Club 27 is a cozy place to come back to, for a good rest.
Average dorm price: 29.97 €