9.4
J Hoppers Osaka
Fun party hostel surrounded by lots of bars and local restaurants. The hostel features a nice rooftop terrace always crowded with people. Plenty of events are going on during the week, like Takoyaki party, International Exchange Party, Japanese-style bar party, etc. Free tasty breakfast included free coffee and Japanese tea.
Average dorm price: 19.5 €
9.5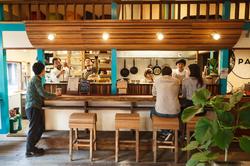 The Pax Hostel Records More
Nice hip hostel with friendly and helpful staff. Well-located, right next to the area with local restaurants and cafes. The interior and vibes are super cool - there is slide going down from one floor to another. The hostel also features a great common area, cool cafe on the first floor, and a records shop.
Average dorm price: 18.94 €
9.1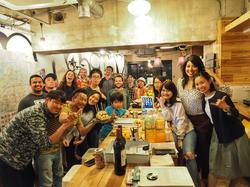 Bike and Bed CharinCo Hostel
Social hostel with a nice atmosphere. A friendly staff is always happy to chat with guests and share stories about local culture. Tasty free breakfast included in price. They have a bike rental service, with special discounts for guests of the hostel. Cool on-site lounges are great spots where you can meet other backpackers and enjoy a glass of cold beer.
Average dorm price: 17.81 €