8.5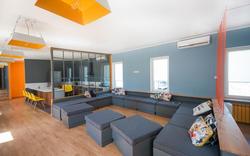 Friday Hostel
Nice social hostel with a huge common room and plenty of board and social games. A great kitchen is perfect for travellers who prefer to prepare their own food. This common area is also a nice social spot where guests can enjoy group dinners. The amazing staff is always ready to share useful tips and help the guests.
Average dorm price: 9.14 €
9.1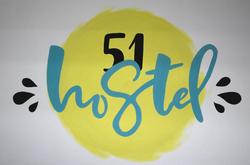 Hostel 51
Well-located hostel, right in the heart of Odessa's nightlife scene. There are many great bars and clubs right next door. The cosy common room is a nice social spot where you can meet other travellers. If you need help with booking the tours or transport, friendly staff is happy to help you 24/7.
Average dorm price: 6.5 €
7.7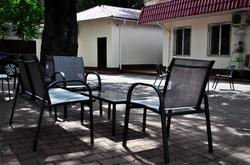 Old Courtyard Hostel
Great social hostel with the brick paved courtyard, perfect for late afternoon and evening chill out. The common areas are always crowded with guests from all over the world. Enjoy a game of table tennis with your friends, or join the fun pub crawls.
Average dorm price: 6.5 €