9.4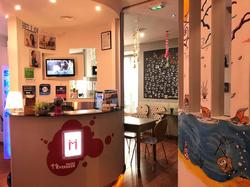 Meyerbeer Beach Hostel
Party and social hostel close to the beach bars and clubs. Great common area with plenty of board games, perfect for organizing cool social activities. Join other travellers in PlayStation tournaments, or movie nights. Friendly staff will provide you with free city maps and all necessary touristic information.
Average dorm price: 31.3 €
8.9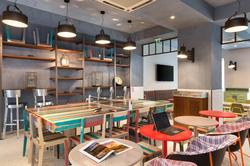 Ozz by Happyculture
Social and party hostel with a vibrant on-site bar crowded with guest and locals. Enjoy your favourite drink while listening to live music performance and happy hour discounts. Stylish hostel well-located, walking distance away from the beach bars and main party areas in the old town. Huge common area with table tennis, always bustling with people and a positive atmosphere.
Average dorm price: 25.2 €
8.2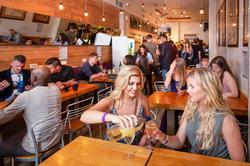 Villa Saint Exupery Beach
Cool party hostel with a lively and buzzing on-site bar where travellers gather and hang out. Hostel has a private fully equipped gym and sauna, available to all the guests 24/7, absolutely free of charge. Ping pong table located in a cool common room. Free walking tours provided by friendly and welcoming staff.
Average dorm price: 24.45 €