8.9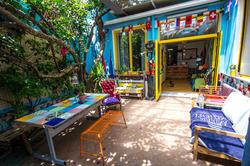 Eco hostel Floreale
Eco-friendly hostel Floreale is a colourful house, with hippie interior and several indoor and outdoor common areas. The hostel has an atmosphere and vibes like a chill and relaxing community. Morning yoga and capoeira classes will fill you with positive vibes. Feel free to bring your favorite animal best friends with you, the hostel is pet-friendly.
Average dorm price: 14.85 €
9.4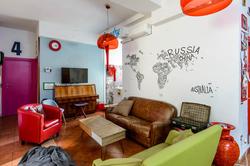 Hostel of the Sun
Fun social hostel with welcoming, helpful, and energetic staff. Close to the party area, popular clubs, and bars. Before you go out, enjoy your favourite drink and happy hour in a fun on-site bar, and meet other travellers. Free tasty breakfast will wait for you after the crazy night out.
Average dorm price: 20.0 €
9.2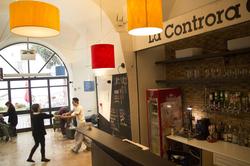 La Controra
The hostel features a great on-site café and bar, always crowded with locals and other travellers. Spacious garden with palms and citruses is perfect for an afternoon chill out. The hostel offers a funny walking tour around the city and an amazing day trip on a private traditional Neapolitan boat. Free breakfast included.
Average dorm price: 20.0 €