9.6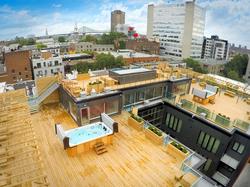 M Montreal Hostel
Modern and fun party hostel, just a few minutes' walk from the party districts Old Montreal, Latin Quarter and Festival district. The hostel has a super cool and creative concept, with a rooftop swimming spa. On-site bar always crowded with people and daily happy hour events. Enjoy crazy comedy and karaoke nights in the bar and meet other travellers. Tasty free breakfast included.
Average dorm price: 20.58 €
9.2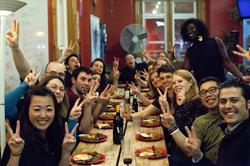 Le Gite Du Plateau Mont-Royal Hostel
Cool social hostel with a joyful and dynamic staff. The hostel features an amazing rooftop terrace where guests can enjoy BBQ parties and live music concerts. The great common room is a nice spot to hang out and play board games. And after a crazy party night, there will be a free tasty breakfast waiting for you.
Average dorm price: 19.86 €
9.3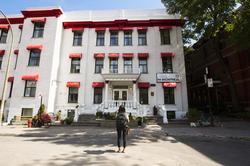 HI Montreal Hostel
HI Montreal is a part of a non-profit project with an aim to build great community for travellers. This amazing social hostel has a nice on-site bar and offers a free continental breakfast. Plenty of activities great for socializing like pub crawls, urban walk tours, group dinners, movie nights, etc.
Average dorm price: 18.91 €