8.7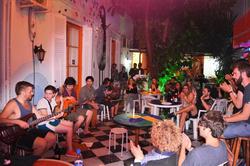 Viajero Montevideo Hostel
Great party hostel, surrounded by vibrant bars, pubs, and restaurants with local food. Guests can enjoy drinks, cocktails, and snacks at the hostel's bar. The atrium is a huge space where everyone convenes for beer, spontaneous salsa dancing, good conversation, and live guitar music.
Average dorm price: 9.92 €
8.7
Company Hostel Montevideo
Lovely indoor and outdoor common areas are perfect social spots where travellers can hang out. Just a 5 min walk from the Oceanside Boulevard, where you can find amazing dance clubs and bars. There are plenty of social activities available, such as cycling and fishing. The hostel also offers bike hire.
Average dorm price: 9.02 €
8.4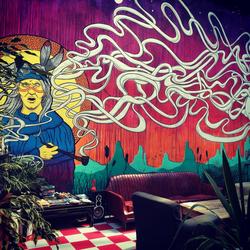 Caballo Loco Hostel Montevideo
Wonderful social hostel, highly recommended for younger travellers, students and people interest in architecture. With its unique and colourful décor, the hostel has an amazing atmosphere and vibes. A beautiful garden is always crowded with travellers from all over the world. Staff is amazing and always happy to take you for a free city tour
Average dorm price: 10.82 €