9.4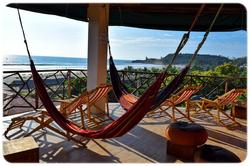 Esperanto B&B Surf and Backpacker Hostel
Chill social hostel with a great atmosphere and nice vibes. Free buffet breakfast served every morning. The hostel features a huge rooftop terrace with a sea view where you can hang out with your favourite drink and other travellers. There is also a green backyard with cosy seating, perfect for having some jam sessions.
Average dorm price: 8.45 €
Kamal Surf and Backpacker Hostel
Amazing party hostel with lots of group activities like ping pong tournaments, surf lessons, scuba-diving, waterfall treks, etc. They organize fun drinking games on weekends, live DJs, and happy hour deals. The hostel features a nice pool where guests like to spend most of their time and make new friendships
Average dorm price: 5.39 €
9.2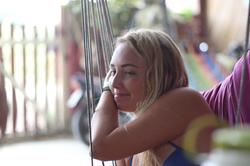 My Little House Surf and Backpacker Hostel
Saturday BBQ nights, Sunday movie nights, quiz nights, and beer pong championship tournament are just some of the crazy social activities this hostel has to offer. A nice garden with a barbecue, table tennis, and hammocks is a favourite social spot of all the guests. The hostel features a vibrant on-site bar is always crowded with people looking for an adventure.
Average dorm price: 5.38 €