8.9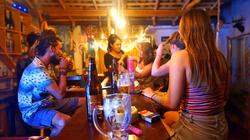 Boho Hostel and Restaurant
Perfectly located social hostel, right in the heart of a lively area with bars and clubs. Boho Hostel offers a modern and chic accommodations with an outdoor garden and a great on-site bar. Travellers from all over the world are welcomed to enjoy several huge common areas. Fun daily activities are perfect for guest socializing like darts, beer pong, and happy hour nights.
Average dorm price: 5.86 €
8.9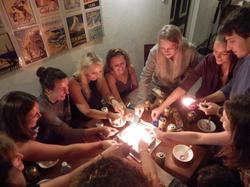 MY Hostels Mirissa
Cool social hostel with tasty free breakfast. The common areas are great for mingling and meeting new people. Well-located, nearby the beach, local bars, and restaurants. The amazing staff will provide you with all necessary information and help you book the local tours.
Average dorm price: 5.41 €
9.1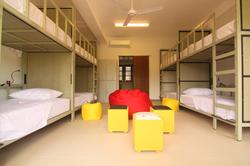 JJs Hostel Mirissa
JJs is a nice social hostel, highly recommended for digital nomads and students. The hostel features a spacious rooftop terrace with cosy seating and a large garden area. Walking distance to the beach and all main party places in the town. BBQ nights, board games and other activities are organized by lovely staff.
Average dorm price: 5.86 €