9.6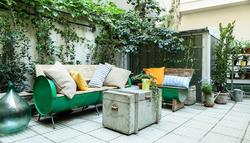 Ostello Bello Grande
Fun hostel with 3 open-air terraces with hammocks and outdoor BBQ. Free breakfast and dinner are provided for all the guests. Reception is open 24/7 so you don't have to worry about late arrival. The hostel has its own bar where you can enjoy a free welcome drink and make new friendships. Wide range of facilities provided, tours, and services. The games room has a wide choice of board games, Nintendo Wii, PlayStation, Football, etc.
Average dorm price: 24.29 €
9.1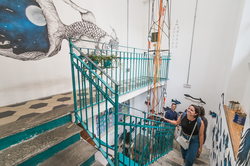 Madama Hostel & Bistrot
Enjoy karaoke night and other fun activities. The hostel has a bar, available for both locals and guests. Great place to meet new people, while discovering the city. Close to the train and bus stations. Cheerful interior, comfortable beds, and extreme cleanliness. Entertainment activities included pool table, board games, free Wi-Fi, guest kitchen, etc.
Average dorm price: 23.4 €
9.5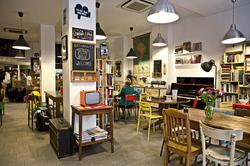 Ostello Bello
The hostel is organizing plenty of social and cultural activities. Open air terraces are available to chill and BBQ. The hostel is a wheelchair friendly and located near the city centre (walking distance). Bar and Lounge are welcoming all the hostel's guest and locals until 1a, 7 days a week. Events like Live Music are on Tuesdays, and DJ sets on Wednesdays. The friendly staff speaks 10 languages.
Average dorm price: 34.09 €