9.2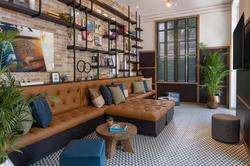 Generator Miami
Generator Hostels chain is renown worldwide as the best party hostels. Generator Miami is an impressive 8-level property located in the heart of Miami's famous South Beach district, and offers elegant designs, bustling social spaces, swimming pool, designer bars and a great outdoor and indoor restaurant.
Average dorm price: 13.13 €
8.7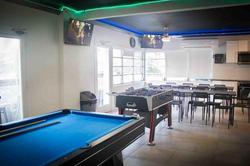 Miami Beach International Hostel
A clean, fun and social hostel – and also easy on your budget. With free drinks at regular hostel parties and keg nights, as well as free breakfast and diner. With a nice restaurant, buzzing on-site all-day happy hour bar and two lounge areas complete with cable TV and a pool table.
Average dorm price: 16.89 €
8.8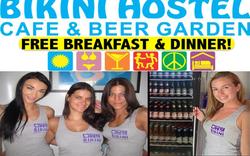 Miami Beach Bikini Hostel Cafe & Beer Garden
Lively hostel with a buzzing beer garden and outdoor terrace and an on-site restaurant and bar with daily 2-for-1 happy hour, where you will be able to chill and hangout with other travellers . They have a jacuzzi too! And free beach yoga every day at sunrise and sunset.
Average dorm price: 12.94 €