8.7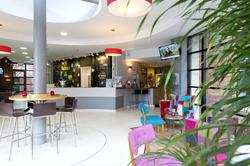 YHA Manchester
An amazing and huge party hostel with a colourful and fun interior. The hostel features a big common area, where backpackers can play billiard, chill and meet other travellers. This is a great place to stay, with amazing and friendly staff ready to help you with all your requirements. Cool on-site bar with great prices on drinks.
Average dorm price: 13.04 €
7.9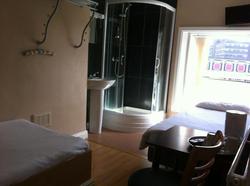 Salford Arms
Party hostel located just above popular traditional English pub, with a wide choice of drinks and discounts for students. If you are looking for a perfect location close to the main city attractions but also the party area, Salford hostel is what you need. Perfect for concertgoers and football fans.
Average dorm price: 999999.0 €
5.8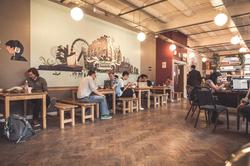 Hatters
Vibrant social and party hostel, with cosy common areas where people can chill and meet other guests. The bar located in the basement welcomes both locals and guests. Happy hours are organized daily, along with beer pong and table football tournaments. Nearby the most popular bars and pubs.
Average dorm price: 14.67 €