8.4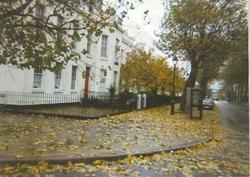 Embassie Liverpool Backpackers
Great social hostel with friendly and helpful staff. They offer a daily guided Beatles and city tours. The hostel's specialties are themed nights, dedicated to wine tasting, Football, quiz and games, arts, and discussions, etc. Party area with local pubs and clubs is just a 5 min walk from the hostel.
Average dorm price: 20.64 €
8.6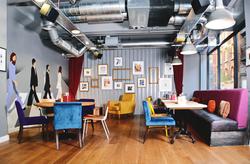 Euro hostel Liverpool
Euro hostel is a nice social place where you can meet guest from all around the world. Well-located in the heart of the city, right next to the famous Cavern club. Great on-site bar with a vibrant atmosphere and live music events. Special discounts on drinks for all the guests.
Average dorm price: 16.3 €
9.1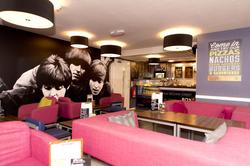 YHA Liverpool
Cosy social hostel with a chill and friendly atmosphere. The hostel features a great on-site bar, always bustling with people. There are also huge common areas where travellers gather and hang out. Well-located and highly recommended for concert-goers and music enthusiasts. The amazing staff is always happy to chat and share cool stories about the city.
Average dorm price: 14.12 €