9.3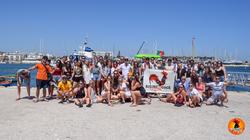 Rising Cock Party Hostel
A party centre for travellers, international students and party-heads to have fun, relax and experience Lagos. Free pub crawl, outdoor terrace and a comfy lounge to relax and recover from the party. And also perfectly located near some of the best bars and restaurants in town.
Average dorm price: 32.48 €
9.5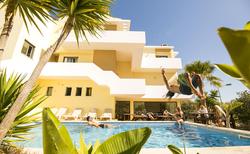 Algarve Surf Hostel - Lagos
More like a fun hostel than a mad house, this hostel is still a great option for those looking to party but that want some calm for sleep. They also have a great swimming pool and an unbeatable friendly atmosphere that will guarantee your fun. Located in a quiet place, it's still at walking distance from bars, restaurants and beaches.
Average dorm price: 34.8 €