8.6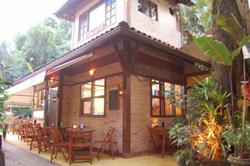 Biergarten Hostel Ilha Grande
Fun party hostel with plenty of activities like happy hours, dart tournaments, canoeing, karaoke nights, etc. The vibrant on-site bar with typical Brazilian Cocktails and the best Latin music is always crowded with people. The hostel also features a nice restaurant where you can enjoy themed dinners and tasty Brazilian food.
Average dorm price: 6.4 €
9.4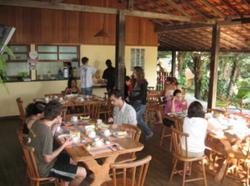 HI Holandes Ilha Grande
HI Holandes is a great social hostel, highly recommended for both solo travellers and groups. The hostel features a beautiful garden where you can hang out with other backpackers. The bar is definitely the most popular social spot at the property, always crowded with people. If you want to explore the island, the friendly staff at the tour desk will help you and share useful tips.
Average dorm price: 10.0 €
7.3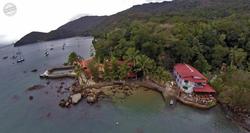 Aquario pousada Hostel & Night club
Crazy and fun party hostel with a private beach and a great on-site night club. Guests are welcomed to enjoy daily parties, live music events, and DJ sessions. The hostel has a dock over the sea as well as the hammocks in the garden, perfect for an afternoon chill out. Free tasty breakfast served every morning.
Average dorm price: 10.0 €