8.3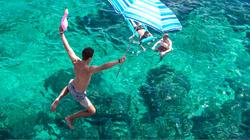 Ibiza Beach Camp
IMPORTANT: Open only from June to mid September. Amazing party campsite by the beach, with a friendly and fun vibe and tons of activities regularly organised, like yoga, snorkelling, cliff jumping, beach trips and parties. Great and lively bar with unlimited booze for 10€. Can't beat that!
Average dorm price: 0.0 €
8.8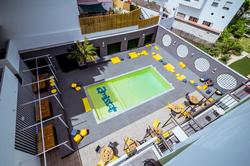 Amistat Island Hostel Ibiza
Great funky social hostel. With great common areas to hang out, including a great terrace with a nice swimming pool, as well as a restaurant with great food and drinks. Regular activities organised to bring guests together like beach walks, bike tours, snorkelling and sunset, salsa lessons, yoga and more.
Average dorm price: 16.0 €
8.1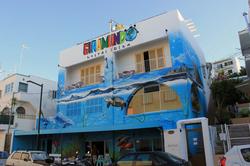 Giramundo
Fun hostel full of culture and run by travellers for travellers. With a very unique decoration, and with a very artsy atmosphere, the energy in the hostel is great. Great common areas to hangout. The organise boat parties and boat trips regularly. Friendly and helpful staff.
Average dorm price: 38.0 €