9.3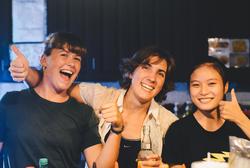 Tribee Kinh Hostel & Bar
Crazy party hostel with a vibrant atmosphere and daily parties with free drinks. The hostel features a lively on-site bar, always crowded with people. There are plenty of free activities like spring-roll class, bike tour, and free unlimited breakfast. The staff is friendly and helpful, always in a mood for a chat.
Average dorm price: 6.58 €
9.3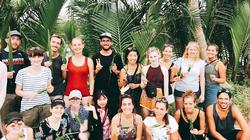 Backhome Hostel & Bar
Fun party hostel, located in the heart of the party area in the city centre. Huge on-site bar with a vibrant atmosphere and wide selection of free drinks. Common areas are perfect for chilling with other travellers. They organize lots of social activities every day, like cooking classes, islands tours, free bicycle tour, etc.
Average dorm price: 4.94 €
9.2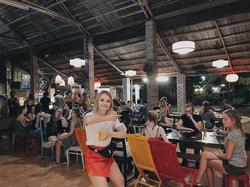 Tribee Ede Hostel & Pool Bar
Amazing party hostel with a great outdoor pool. They organize weekly crazy pool parties, with DJs and special deals on drinks. The friendly staff will take care of absolutely everything. The hostel also offers free unlimited breakfast every morning, free street-food tour, free beer, and rum, free cooking class, etc.
Average dorm price: 6.0 €