9.1
MYO Hostel
Located in the heart of charming Ruskeasuo district, MYO hostel has its own little garden where you can rest from your trip. Perfect for backpackers, solo-travellers, couples and big groups. Twice a week, the hostel offers the guest with a unique Finish sauna experience.
Average dorm price: 30.0 €
9.1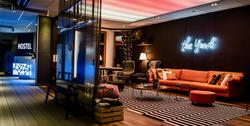 The Yard Hostel
The Yard hostel has a great social hostel with a friendly atmosphere and fun vibe. Perfectly located in the city centre, right next to Central Station. A huge common area is a cosy place where travellers can gather and hang out. Plenty of games are available, as well as the organized movie nights, tours and other outdoor activities.
Average dorm price: 45.0 €
8.1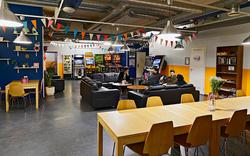 CheapSleep Hostel
Fun and crazy party hostel, with friendly staff. During the weekends guest can enjoy parties organized in the evening. Friendly and social hostel with original décor and great common area, perfect for chilling, playing games and meeting other travellers.
Average dorm price: 23.49 €