9.6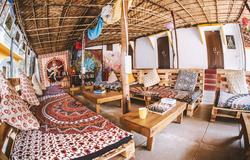 Dreams Hostel Goa
Chill social hostel with great vibes. The hostel features a rustic common area and garden with hammocks, where guests like to hang out. Friendly staff organizes daily activities like yoga, games nights, group dinners, etc. The hostel is just a few minutes away from a wild party area, local shops and restaurants.
Average dorm price: 3.76 €
8.9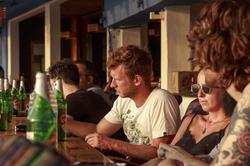 Jungle Hostel Goa by thehostelcrowd
Great social hostel with a cosy common area and a huge garden. The hostel is a community for itself, with plenty of activities perfect for bonding with other travellers. A friendly staff is always available and happy to organize daily tours and trips for the guests. Enjoy fun Shisha nights at the bar, and free shots every hour.
Average dorm price: 5.09 €
7.5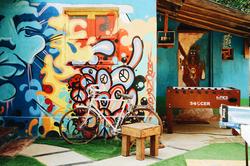 Pappi Chulo Hostel Goa
Pappi Chulo is a crazy party hostel with an amazing atmosphere. Huge open-air common areas are the spots where backpackers like to meet and chill. The hostel is highly recommended for those looking to meet open-minded people, younger travellers, and digital nomads. In the evenings, the garden turns into a crazy party zone that lasts until sunrise.
Average dorm price: 2.5 €