9.5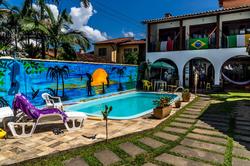 Geckos Hostel Florianopolis
Eco-friendly and solar-powered party hostel, with the wonderful outdoor communal area. Thanks to the great facilities, it is very easy to socialise with other guests. You can play a game of ping pong or billiard with your fellow travellers. There is something happening every night at the vibrant on-site bar. Plus, they make the best caipirinhas on the island.
Average dorm price: 6.67 €
9.7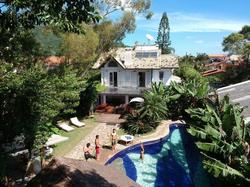 The Search House Beachfront Hostel
Crazy party hostel, a short walk away from the central party area in Florianopolis. A fully equipped outdoor bar with a great sound system is hosting parties with live music and DJs. Many regular activities organised, like surfing, kayaking, snorkelling, kitesurfing, etc. Free healthy breakfast served every morning.
Average dorm price: 14.44 €
9.4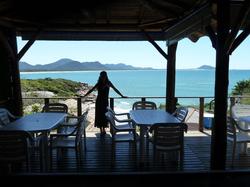 Barra Beach Club Oceanfront Hostel
Fun hostel with great social activities like windsurfing, kitesurfing, scuba diving, rock climbing, kayaking and much more. They provide free surfboards and professional surf classes. For real party maniacs, they organize memorable boat parties, pub crawls, and VIP entrance for the most popular clubs like Warung Beach Club, P-12, Stage Music Park, and many more!
Average dorm price: 999999.0 €