9.8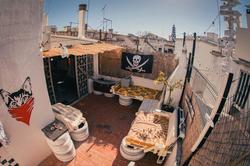 Pirate Backpackers Faro
Vibrant social hostel, placed within the authentic Portuguese family townhouse. The sunny backyard is perfect for afternoon chill with other backpackers. The friendly staff will take you for a free bike tour around the city. Just a few steps away from the most popular local bars and clubs always crowded with locals and tourists.
Average dorm price: 21.0 €
9.7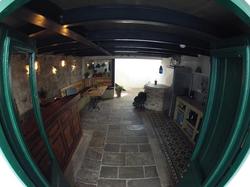 Casa da Madalena Backpackers
Casa da Madalena is a lovely social hostel with a Bohemian style. The beautifully decorated rooftop terrace is a perfect spot where you can hang out with friends and meet other travellers. Relax in a hammock with your favourite drink before you go out to party. Free breakfast with homemade pancakes will be waiting for you every morning.
Average dorm price: 30.0 €
9.4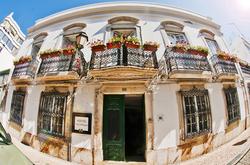 Casa d Alagoa Hostel
Crazy and fun social hostel with a funky design. Regular BBQ events with amazing Sangria are great for bonding with other travellers. Cosy terrace and garden are nice spots for chilling and relaxing. There are plenty of organized outdoor activities like pub crawls, city tours, snorkelling, horse riding, canoeing, diving, windsurfing, etc.
Average dorm price: 30.0 €