9.1
The Groove House
Super cool party hostel with fun daily activates, perfect for meeting other travellers. They organize BBQ nights, karaoke, movie nights, and even live music performances. You can enjoy a couple of drinks at the hostel before joining the pub crawls. There are also plenty of musical instruments available, board games and PlayStation.
Average dorm price: 4.86 €
8.3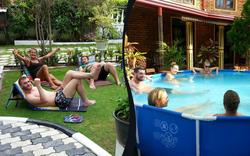 Colombo Lavinia Beach Hostel
Friendly party hostel with a nice yard and pool. The indoor and outdoor common areas are always crowded with travellers. Well-located, literally next to the popular crazy night bars and pubs. Plus, just a 2 minutes walk from the beach and great beach bars. Complimentary tea and coffee are available.
Average dorm price: 5.86 €
8.9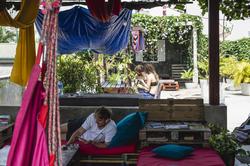 Colombo Beach Hostel
Colombo Beach Hostel is a perfect place for backpackers and young travellers looking for a lifetime adventure. The hostel features an amazing on-site restaurant and it is right next to the local bars and cafes. Famous Mt. Lavinia beach with great beach bars is just a short walk away.
Average dorm price: 5.86 €