9.5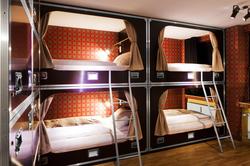 Die Wohngemeinschaft
Fun and crazy party hostel with an individually designed room. Great café for socializing, especially in the evening, when it turns into a bar full of people. And the atmosphere is even better when DJs are playing live. The common room is always vibrant and full of other travelers happy to join quiz nights, beer pong, and table tennis.
Average dorm price: 21.37 €
8.6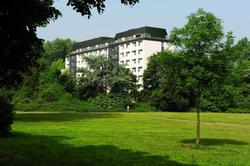 Jugendherberge City-Hostel
Social hostel perfect for travellers who like to enjoy the natural surrounding. One of the biggest hostel in Germany, with 186 rooms and several common areas. Guests can enjoy free breakfast, café, and bar. There is even a party room able to accommodate up to 80 people.
Average dorm price: 37.7 €
9.0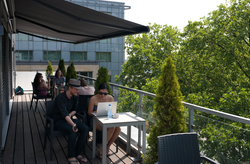 Cologne downtown Hostel
Cologne downtown Hostel is less than 10 minutes walk away from the downtown's bars and clubs. Travellers are welcomed to enjoy and play piano located in the common area, as well as the wide choice of board games. A common kitchen is available to all the guest ready to cook their own food and organize nice evening gathering
Average dorm price: 21.85 €