8.4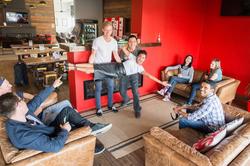 Urbanz Christchurch
Crazy party hostel with amazing daily activities. Cool on-site bar with a wide selection of drinks. Enjoy happy hour deals, movie nights with free popcorns, or try to win free drinks on Wednesdays. The hostel also features a beautiful central garden where guest can chill and exchange travel stories with others.
Average dorm price: 13.31 €
8.7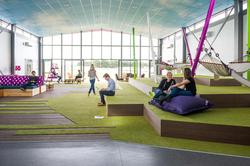 Jucy Snooze Christchurch
Cool social hostel with the urban and futuristic interior. Awesome pods for sleeping will make you feel like on another planet. Huge kitchen and even bigger terrace are perfect spots to meet other backpackers. If you are too lazy to cook, there is a great on-site café with tasty food, healthy drinks, and coffee.
Average dorm price: 16.15 €
9.0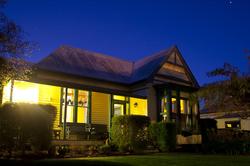 The Old Countryhouse Hostel
Cosy social hostel with a spacious garden where you can chill with other guests. The fully equipped BBQ area, great for group dinners. The amazing staff is always happy to chat and help you book different tours and outdoor activities. If you like to feel the vibes of a nightlife, there is a great local pub just a short walk away.
Average dorm price: 14.07 €