8.1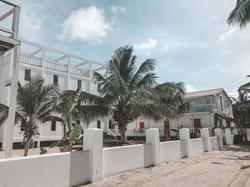 Dirty McNasty Party Hostel
Amazing party hostel with daily free drinks and happy hour deals. The huge vibrant bar offers a wide selection of drinks with special discounts for students. The bar is hosting regular events and parties, perfect for guests to mingle. There are several outdoor common areas with billiard, huge social table, board games, hammocks, and BBQ facilities.
Average dorm price: 10.78 €
7.7
Bella's Backpackers Hostel
Family-run hostel with amazing vibes and laid back atmosphere. Great design of the hostel and common areas will make your stay memorable. There are a small lagoon and a private dock where guests can hang out. Free bikes and canoes are available. The staff is very friendly and always happy to chat and share great stories.
Average dorm price: 12.35 €
8.4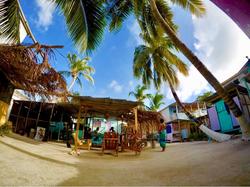 Tropical Oasis Hostel
Very nice social hostel with beautiful décor and tropical vibes. The common areas are always crowded with people looking for a new adventure. After snorkelling and fishing, there is a nice common kitchen where you can prepare your food and enjoy group dinners. Daily activities and events are organized to encourage people to meet each other and hang out.
Average dorm price: 10.72 €