9.2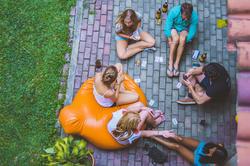 The Pelican Larry
This is a friendly hostel with nice vibes. Walking distance from the downtown where you can find party area with crazy bars and night clubs. The hostel features a fun living room, where guests like to hang out and play games. There is also a huge garden area with hammocks, perfect spot for starting new friendships.
Average dorm price: 6.5 €
8.9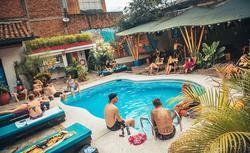 Viajero Cali Hostel and Salsa
Fun place to stay in Cali and learn new Salsa moves. The friendly staff is amazing and they organize a pretty cool group activates every day. You can meet other travellers at free salsa lessons, yoga sessions, and circus shows. Or you can enjoy a full common area in the morning with a free tasty breakfast served.
Average dorm price: 8.2 €
8.7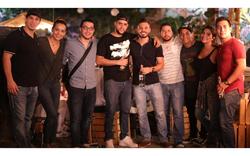 Caelum Hostel
If you like to be surrounded by party people, this is a hostel for. You can meet other backpackers at the entertainment room, great on-site bar, or at the lovely rooftop dining area. In the evening, all you need to do is just cross the street and join the Salsa party at the most famous Salsa plaza in the city, Plaza Jairo Varela.
Average dorm price: 4.68 €